The surroundings of Es Palauet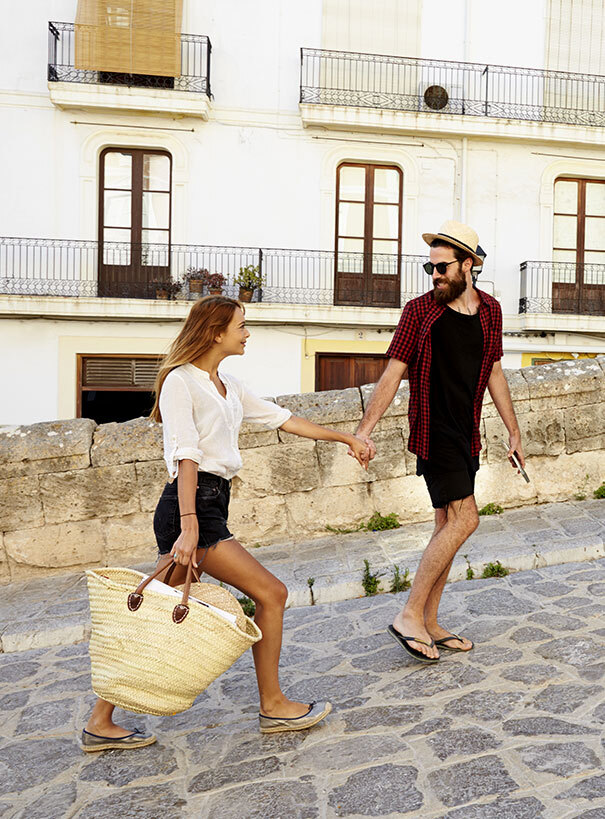 The location of Es Palauet is perfect for discovering the charm of the walled city of Dalt Vila, a UNESCO World Heritage Site. Enjoy a beautiful walk from its beautiful access to the Bastion of Sant Pere or the Portal de ses Tables to the Cathedral of Santa María de las Nieves.
Feel part of the city, observing the inspiring and multicultural atmosphere from one of its wonderful terraces in Vara del Rey, the Mercat Vell or the Plaza del Parque. Discover the diversity of the trade through the alleys of the port, where craftsmanship and design merge.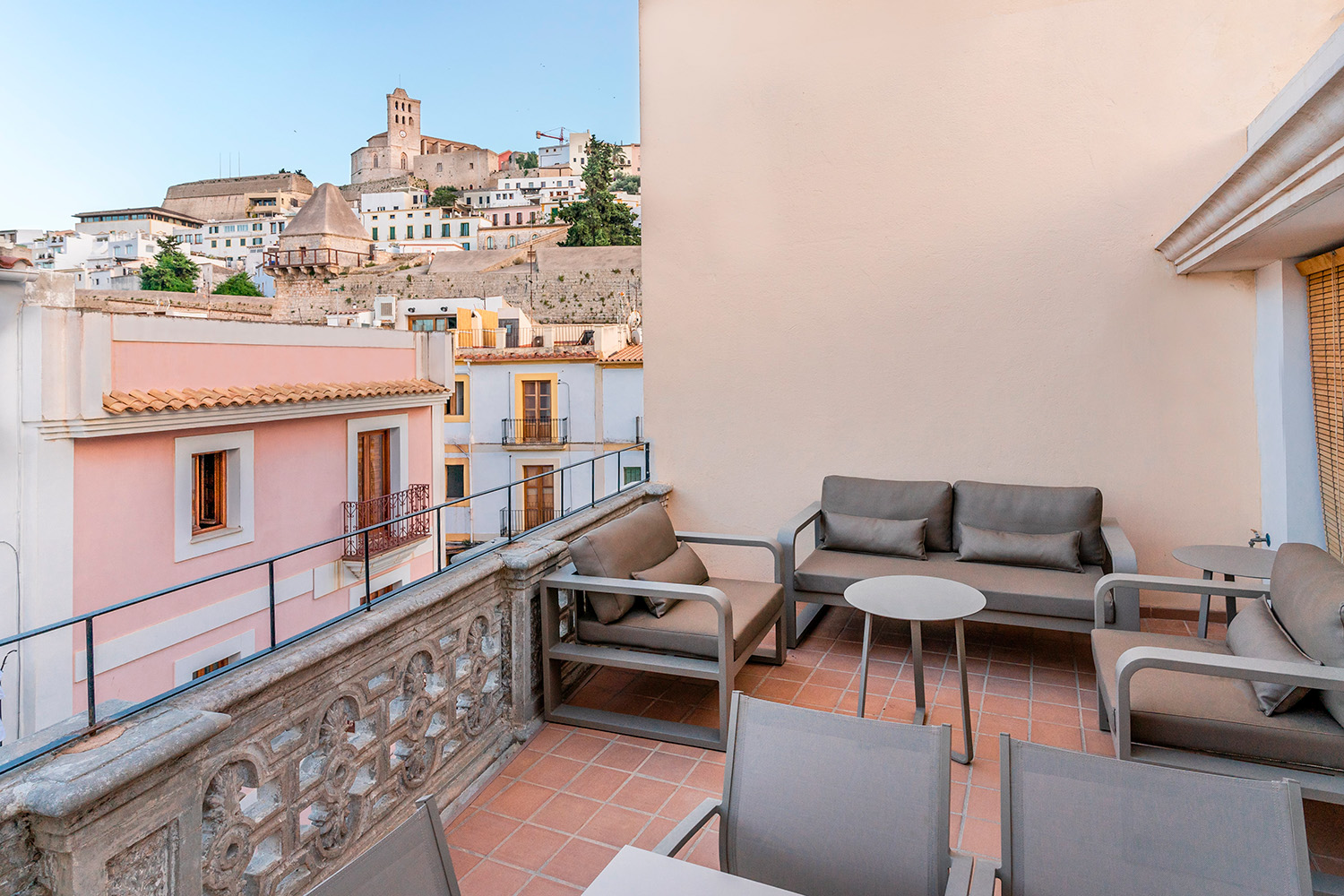 And if you want to know more, enrich yourself with culture at the MACE (Museo de Arte Contemporáneo d'Eivissa), the Archaeological Museum, the Madina Yabisa Interpretation Centre, the Puget Museum or the Diocesan Museum, all within walking distance of your apartment.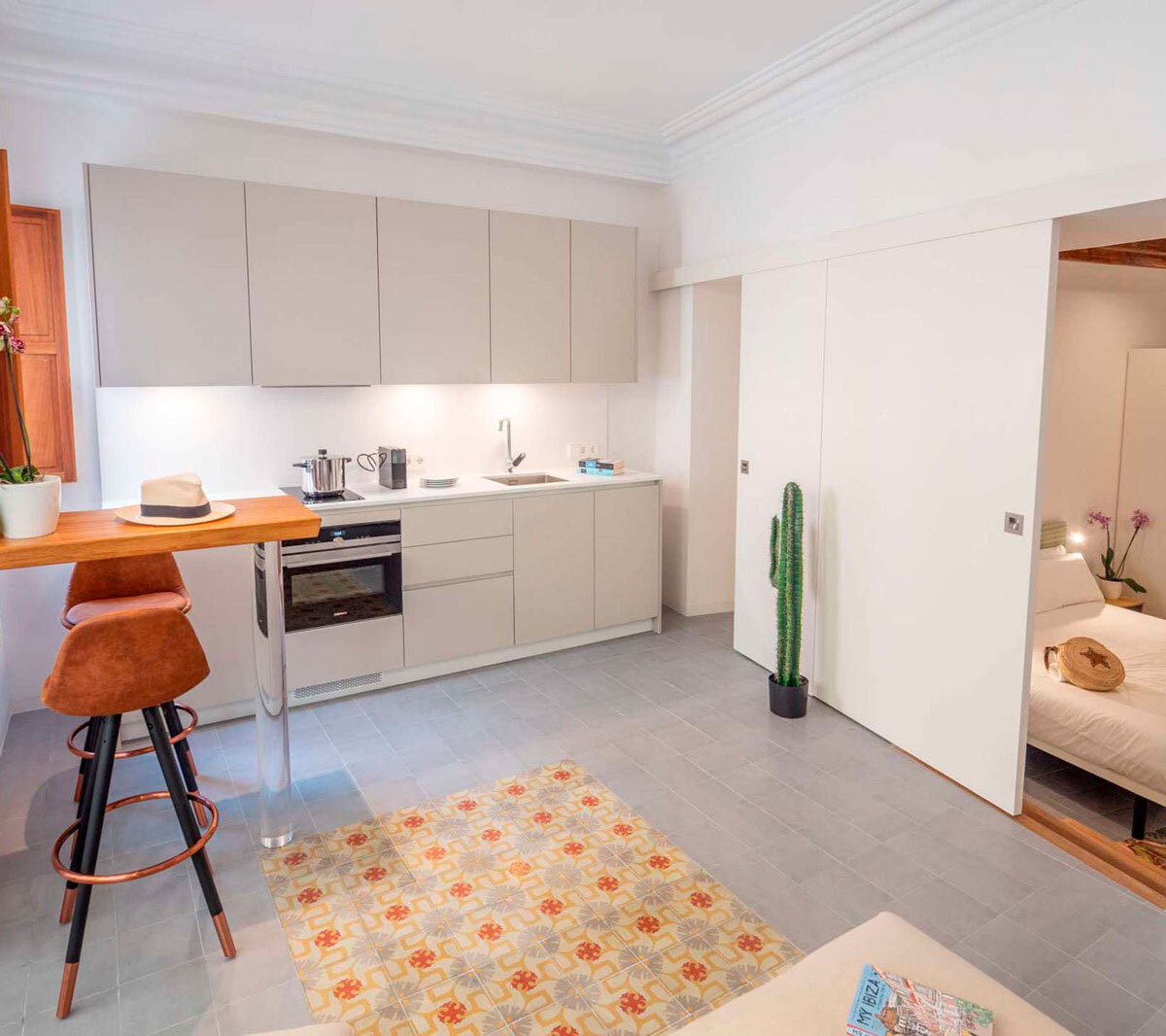 1 Suite Apartment
You'll fall in love with our 1 suite apartment. It is renovated with all the desired comforts and at the same time maintains all its historical essence. Its location in the emblematic district of La Marina will be ideal for your visit to Ibiza.
VISIT 1 SUITE APARTMENT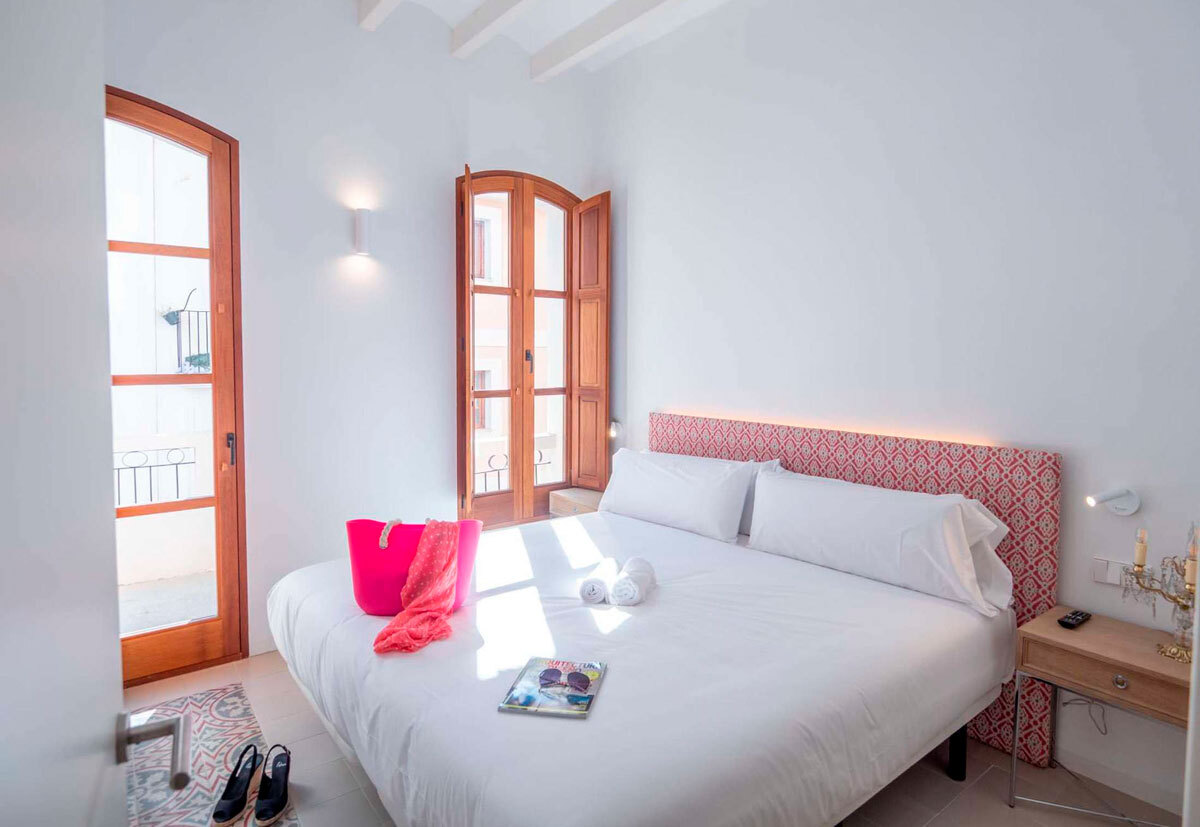 Apartment with 2 duplex suites on the second and third floor.
The views and the warmth of our apartment with two suites are complemented by an excellent design and materials that will make you feel the whole history of authentic Ibiza, with modern comforts and modernity.
VISIT 2 SUITE PENTHOUSE

Live in a historic building
Apartments with 1 or 2 suites (duplex style), completely renovated, with bathrooms and a full kitchen, as well as with stylish, cute reading, relaxation and TV spaces where you can rest and sit to eat quietly, all located in the area of La Marina very close to the entrance to Dalt Vila, in a bright and charming street.   
The two apartments in Es Palauet have been completely refurbished and renovated respecting the history of the building, which has been completely updated with all details and respect for the typical Ibizan architecture and the building itself.
The building consists of a one suite apartment on the first floor and a two suite duplex apartment on the second and third floors, with exclusive access to these two apartments.
The building in which they are located is a historic building, where all its details and facade have been respected, even respecting, as a floor-carpet, the original floors that have been recovered.
Complement your stay
It will be our pleasure to offer you our concierge service for your stay with us. From a reservation at any restaurant on the island, a boat trip, rent a car or even complete advice on what to visit and how to enjoy the island of Ibiza.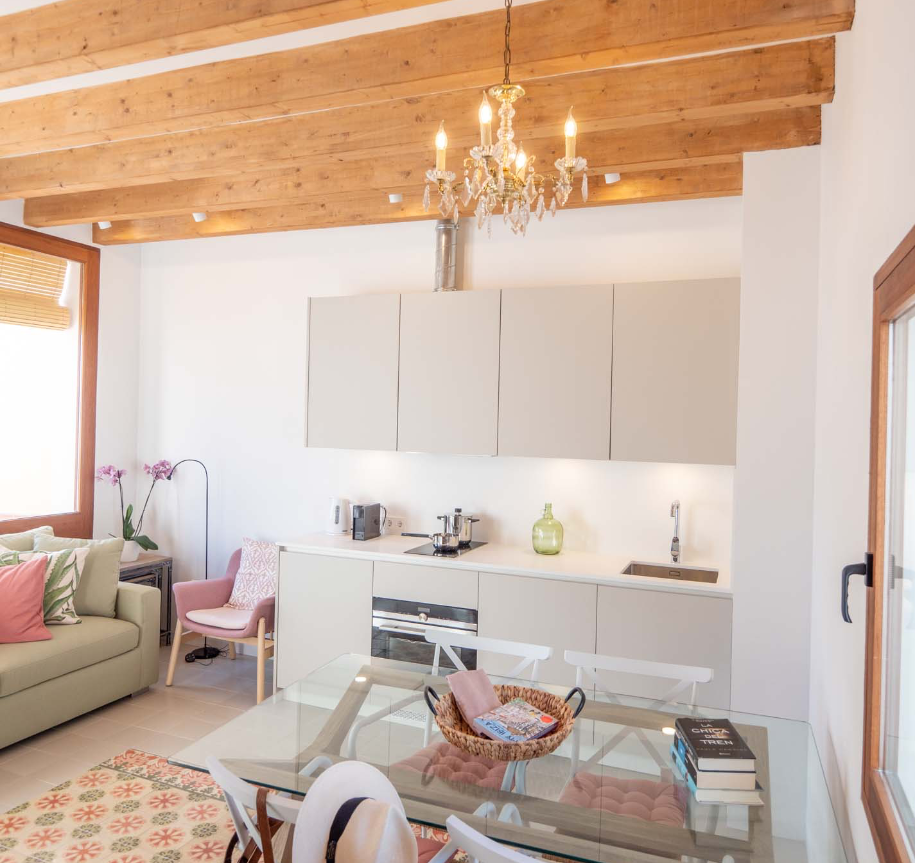 Contact us and get information about our urban apartments in the old town of Ibiza